View/Comment - Private Dick - Gary Beard - departed: 2009-07-03 Private Dick, a.k.a. Gary Beard, passed away suddenly Friday, July 3, 2009. He hashed with the Edmonton HHH for over 16 years and served in many a mismanagement position. He helped organize the first 6 Red Dress Runs in Edmonton and stayed on to help with the 10 that followed. There is a Hash Memorial page on HashSpace: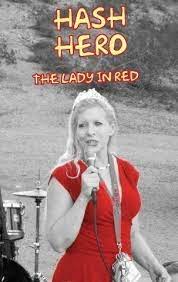 View/Comment - Lady in Red - Donna Rhinehard - departed: 2013-08-12

The Hash House Harriers qualify as the world's largest running club. Despite their size and having been founded in 1938, their Red Dress Run may be the only completely original idea they have ever had. And it happened nearly by accident.

On August 7, 1987, a young lady wearing a red dress emerged from an airplane that had landed in southern California to visit a friend from her high school years. Shortly thereafter, she found herself transported to Long Beach, where her friend intended to introduce her to a zany running group called the "Hash House Harriers." One member, noting her gender and attire, urged that she "just wait in the truck" until her host returned. With that goading, she ran into history sporting her red dress and heels. Gathering for the first Red Dress Run in San Diego, 1988.

The following year (August 12, 1988), to commemorate the event, the San Diego Hash House Harriers sent "The Lady In Red" an airline ticket to attend the inaugural Red Dress Run. Hundreds of male and female hashers adorned themselves in red dresses for a spectacle widely covered by California newspapers and TV news. In addressing the crowd, The Lady In Red suggested that Hash House Harriers hold the Red Dress Run annually as an occasion be used to raise funds for local charities.

The tradition of the Hash House Harriers Red Dress Run quickly spread to every corner of the globe, including Beijing, Montreal, Ho Chi Minh City, Helsinki, Moscow, Tokyo, Washington, DC, Hobart (Australia) and countless other locations. Over the years, the Red Dress Run has been very successful in raising millions of dollars for a wide variety of local charities.  The New Orleans Hash House Harriers attracted 7,000 participants to their Red Dress Run in 2010, raising more than $200,000 for 50 local charities.

Today the Red Dress Run is an integral part of the Hash House Harriers' heritage and is as iconic as the Royal Selangor Club where the Hash House Harriers was born and as sacred to them as founder A.S. Gispert's drinking vessel.  It's a tradition born before few organizations turned to running events as a way to raise money and long before anyone ran in a dress of any color.

The Hash House Harriers enjoy commonlaw protection of the phrase "Red Dress Run" with additional protections in place and still more legal protections pending.

The Lady in Red, who accidentally inspired the global Red Dress Run phenomenon died The Lady in Red suddenly and unexpectedly in the early morning hours of Saturday, April 13, 2013. Few Hash House Harriers other than A.S. Gispert have had a greater impact on hashing.

Her death was just a few days shy of her birthday, which she planned to celebrate by participating in the Red Dress Run weekend with the Phoenix Hash House Harriers. This year also marks the 25th anniversary of the first official Red Dress Run, which occurred in San Diego on August 12, 1988.

Speaking to hashers gathered at the first Red Dress Run, The Lady in Red asked that the event be held annually and that it be used to benefit local charities. As a result of her request and the proliferation of the Red Dress Run to Hash House Harriers "kennels" across the world, millions of dollars have been raised. In a few instances, that support made the difference between life and death.

News of her passing spread rapidly. Stunned hashers not only offered their condolences, but also pledged to dedicate their charitable efforts in her honor. As the Red Dress Run spread, the tradition of supporting charities was occasionally lost in translation, a fact that troubled The Lady in Red. She would be heartened to know that some of those chapters added a charitable component to the Red Dress Run this year.

Misappropriation of the "Red Dress Run" name and concept by non-hashing organizations was also something that she found disturbing. She correctly perceived that "borrowing" the Hash House Harriers' Red Dress Run could dilute its unique appeal and negatively impact its success in supporting charities.

Even before the Red Dress Run, the Lady in Red made her mark in modeling and the recording industry. She made time to raise three children, support the arts, study the culinary arts, and much more. Stories about The Lady in Red are legion. The best of them will not be told here, but if an appropriate offering of beer is made, a few may be shared.

In addition to her three children, she is survived by her mother, sister, and by four young children she was in the process of adopting.  Her father was a veteran of World War II, having served in Easy Company of Band of Brothers fame.

The Lady in Red became an ardent supporter of www.RedDressRuns.org and its various iterations shortly after it was launched in 2000. She was a frequent collaborator, partner and so much more.

She truly changed the hashing world. Not bad for a "blond Polish girl," as she referred to herself in her typical self-depricating humor. Lady in Red, you are missed and will never be forgotten.

Many of you are aware that Lady In Red was raising four young children and it was her wish to finalize adoption of these children. Her son's plan to continue this process to ensure the children will have a permanent loving and supporting home. Woven and embroidered Lady in Red patches are available for sale at www.hashspace.com in the open haberdashery section for $11 including shipping. $8 from every patch gets sent to the family to assist with their dream.

Thank you for all the wonderful support and generous outpouring of care, compassion and concern that really are the foundations of such a wonderful far-reaching and close-knit organization of unique characters.



1 comment added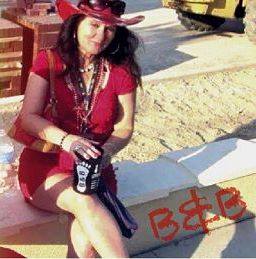 View/Comment - Bed & Buckfest - Need This - departed: 2014-08-30 We lost another beautiful soul this weekend, Bed & Buckfest from the Jolly Roger H3 was hit by a car. She was a wonderful hasher and friend to all.

1 comment added
View/Comment - Party in My Pants - Ron Chambliss - departed: 2012-06-03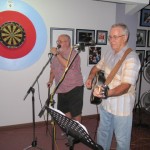 View/Comment - Doggy Dave - Dave Runciman - departed: 2014-08-10 If you have hashed in the Philippines within the last 30 years then you should be familiar with the Australian gent known as Doggy Dave. Doggy started with the Angeles City Hash but supported all hash clubs in the Philippines. Unfortunately, Doggy was a victim of a vile crime that took his life. He was a friend to all and his voice will be missed. More info on Doggy's death: http://www.harrythehorse.asia/?p=10588
View/Comment - Head Gasket - Paddy Hoon - departed: 2012-07-02 For any hasher that has run in Tanzania and Kenya they probably know Head Gasket. After the Hash in Dar this evening he fell over and died. I have contacted the Hash to see if there is anything we can do but for now just prayers for his family. I ran with him while I was in Dar and he was a great guy and loved to give grief to the Americans but in a very loving way...his humor, kind words and enthusiasm for life will be sorely missed. F*ckin\' Nobody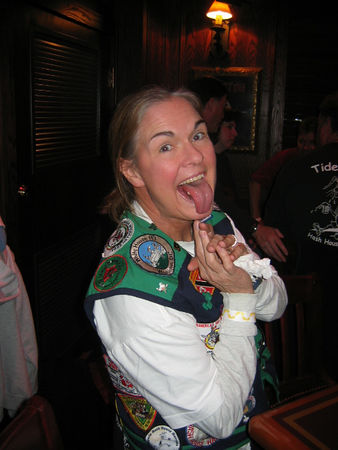 View/Comment - Hasher Humper - Suzanne Stephenson - departed: 2011-11-21 On Monday, November 21, 2011, Hasher Humper passed away in a scuba diving accident. She and Spinal Tap were in Cozumel Mexico for the Thanksgiving holiday as they've done for the past several years. During Monday's dive trip, Hasher Humper got separated from the rest of her group. She was found down current an hour after the trip and was not able to be resuscitated. I'm sorry, but we don't have any more details than that at this time. Hasher Humper - Suzanne - or Suzy, will sorely be missed. She has 635 runs with White House, second only to her husband, Spinal Tap. Having hashed as long as she has, there are so many hashers that know and love her. Hasher Humper truly loved the hash and the hash loved her back. She and Spinal are hashing icons and have set an example for the rest of us. I wrote about them a few weeks ago as we prepared to celebrate our 1400th run. Anyone who knows her, knows that she always preferred her wine to beer. Let's all raise a glass of wine and drink to her. Memorial information will be sent out as soon as it becomes available from http://whitehousehash.com

3 comments added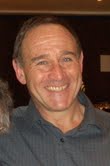 View/Comment - Shep - Gary Howland - departed: 2005-06-19 Bournmouth H3 Shep always spoke with a twinkle in his eye. Every other word was "Brilliant" He made many a hashing friend. Shep was instrumental in organizing the Cardiff Interhash. An avid hasher. He was an excellant builder by trade. Shep was taken by a horrific motorcycle accident. No more than 1/4 mile from his house in Henley on Thames. He left behind two lovely hashing daughters Daisy and Lamb and a beautiful wife Jan.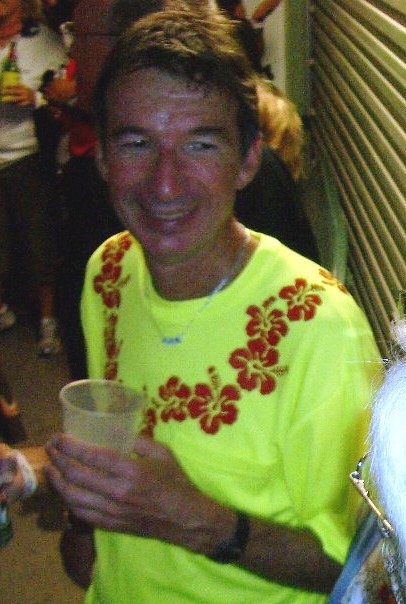 View/Comment - POM - Dave Lomas - departed: 2010-02-09 Honolulu H3 B April 22 1948. POM (Piece of Meat) was an energetic, fun loving guy. He tried to make all the Interhashes when possible. After a long bout with cancer we lost him in Feb 2010.

1 comment added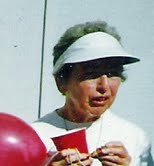 View/Comment - Sierra Madre - Priscella Libby - departed: 2005 Los Angeles, Long Beach H3 Sierra Madre loved Hashing. She was a quiet sweet lady. Hashing was her number one priority, She also liked the beer. She was in her 80s when she last did a hash trail. The last road trip whe went on with the Hashers was a trip to Hawaii H3.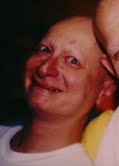 View/Comment - Vax Headroom - Martin Minow - departed: 2005 San Francisco H3 b.Nov 6 1940 Vax headroom had a quick wit and great demeaner. He always wore a colorful beanie with a propeller on top. One day while taking the bus to work, he passed away. The bus driver did not notice until the end of the line.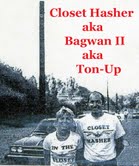 View/Comment - Closet Hasher AKA Bagwan II AKA Ton-Up - Emil Malavolti - departed: 1991 Los Angeles, Long Beach H3, Closet was a quiet unassuming Hasher. Him and his wife "In the Closet" enjoyed the friendlyness of the Hash community. He was a veteran and is buried in the Glendale Cemetary.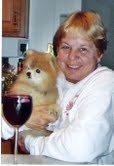 View/Comment - TEN (Teenage Enema Nurse) - Etta Shaftel - departed: 2007 Long Beach H3 TEN (Teenage Enema Nurse) enjoyed hashing. Born: 1941-11-22, she particularly like the camaraderie and light hearted jokes. She was always willing to help out with a beer check. I remember one Hash where she was manning a Champagne check. By the time hash got there most the champagne was gone but TEN was there to greet them with water and beer.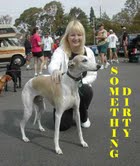 View/Comment - Something Dirty - Sarah Salkeld - departed: 2005-02 Long Beach H3 Something Dirty started hashing with Long Beach in 2002. She wery much enjoyed the company of her dog. She was taken from us at a very young age. Her car was broadsided by a drunk driver. Instantly killing both her and her dog.

View/Comment - Gay's Okay - Geoff Olsen - departed: 2009-07-16 Long Beach H3. b.1964-11-30 He was a quiet one, but full of fun. Geoff was an integral and beloved member of the Hash Band for years and brought years of wonderful entertainment and joy to many Hashers and others literally all over the world. He will be remembered for his playful spirit, his spontaneous nature, his loyal friendship, his incredible musical talent and ability to lighten a room with his humor.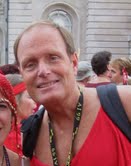 View/Comment - Papoose - John Bashaw - departed: 2010-03-13 Summit, N.J. (born 1952-07-04) Papoose What a sense of humor he had! Remembered for for his large assortment of wigs and unique outfits or clothing optional. He was a proponent of the naked hashes at Inter hash events. He used to go home after Hashes and "entertain" his family with wity stories and songs from the hash. Remembering Papoose--The hare that day happened to be a guy named Papoose. It was a Summit HHH Run on Halloween in Cranford and everyone was in costume. What at strange brew it was; a tall skinny guy in a kilt, a middle aged guy in drag, various other tasteless get-ups, and Papoose sporting a black polyester afro. We ran longer and harder than I expected. There was a smoky Jersey tavern where we came in the front door, downed a beer, and continued running out the back. The run meandered through the autumn colors back to the start where ice cold roadies were waiting. Papoose as hare was a gracious and welcoming host whose enthusiasm for the day's unconventional events was contagious. In some ways for me that trail never ended. I still hash every chance I get. I will miss Papoose, his warm humor, and his unusual choice in wigs. I will miss him until the day my trail finally comes to an end. May we meet someday in that smoky tavern in the sky and drink to those who came before and to those whose time has not yet come. ON ON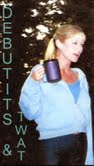 View/Comment - Debutit and Twat - Tracy Nicholson - departed: 2008-01-03 Long Beach H3 B. May 31 1967. A very young Hasher. Very popular with the male hashers. Went on several LBH3 road trips.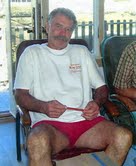 View/Comment - Accidental Tourist - Michael Chevalier - departed: 2006-06-10 b. August 14 1943 Los Angeles and Long Beach H3 Michael Accidental Tourist" Chevalier. Los Angeles H3. Passed away June 10, 2006, while on trail during a Hash r*n. Age 63.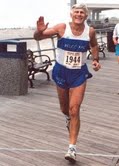 View/Comment - Himalaya - Stan Cherim - departed: 2011-09-22 Philly Hash Stan was a kind and caring man. He also was and one heck of a runner We will miss the passing of our Friend Stan "Himalaya" Cherim on September 22. On, up!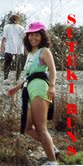 View/Comment - Suteki Buns - Kaoru Shinohara - departed: 1991 LBH3 Thru and Thru Suteki – which means "sweet" in Japanese, was on LBH3s Inaugural Run 1/06/1985 Besides her winning smile (and great buns!), she is best remembered for helping organize the annual Found'ers Balls, and personally making the balls for everyone. She served LBH3 as Trailmaster (1985-87), Hash Cash (1989) and Hash Flash (1990). We lost her in 1991; far too soon; far too young. She had been a school teacher, and LBH3 decided to start a scholarship at her school. There were two memorial runs, and donations were taken to that end. The idea was so successful that we kept the scholarship going for four years – until every student who had known her was graduated. On September 13, 1994, LBH3 began a beautiful tradition of remembrance by planting a tree in El Dorado Park in her memory.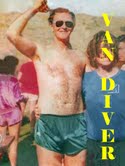 View/Comment - Van Diver - Dale Van Dalsem - departed: 1993 LBH3, LAH3 It's somehow fitting that Van Diver first ran with LBH3 on Run No. 69 (5/31/86). He liked to say "I'll dive 'em all – muff, sky, or scuba!" He hashed for many years all over the world, and along the way, picked up an amazing collection of limericks, Hash songs, and Hash T-shirts. He was a big, big guy – and the very biggest thing about him (sorry, girls) was his feet! They were huge! He was also an avid mountain climber, very active in the Sierra Club. He made many difficult ascents, and on one sad occasion, lost his wife on an ascent of Denali in Alaska. His last hash with LBH3 was only two weeks before he died, sufferering a heart attack while mountain biking with his son. On September 13, 1994, LBH3 gave him a tree in El Dorado Park (along with Suteki Buns), starting a lasting tradition.

View/Comment - Blarney Rubble - AlanDaly - departed: LBH3 b. June 13 1951 Blarney Rubble enjoyed hashing with LBH3 a great deal. Originally from Ireland (hence his Hash Name), he was out of town a lot. When he was here, he always wore a plain, white, short-sleeved T-shirt. Unlike most Irishmen, he was quiet!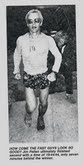 View/Comment - Rambo - John Pellon - departed: 1995 b. 1950 LBH3 Rambo was one super ultra-marathoner, but he also enjoyed hashing. He came from Scandinavia and finished 2nd in the Western States 100-miler at least twice. However, when he ran with the hash, he took it easy!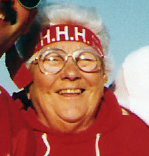 View/Comment - Mamalette - Mamalette - departed: 2002-12-02 b. March 12 1917 Mamalette - Alouette\'s mother - First \"ran\" with LBH3 on Run No. 29 Although her fragile lungs never permitted her to run a step, she loved hashing. She was so popular with LBH3 that we gave her a Hash Name - an honor rarely bestowed on a non-runner. In the early years, she helped with the Hash Haberdashery - her favorite saying was \"Buy My Shit\" - and Hashers bought it! In later years she was confined to a wheelchair and had to use oxygen just to breathe - but she still came hashing. She knew just about as many Hash songs as Ian Cummings and would sing them in her sleep. Despite her limitations, she loved the people and the fun - and no one ever heard her complain about her condition. Her last hash was the Halloween Hash in 2000, and her last road trip was to help us scout trail for Beatty 2000. We lost her just before Christmas that year.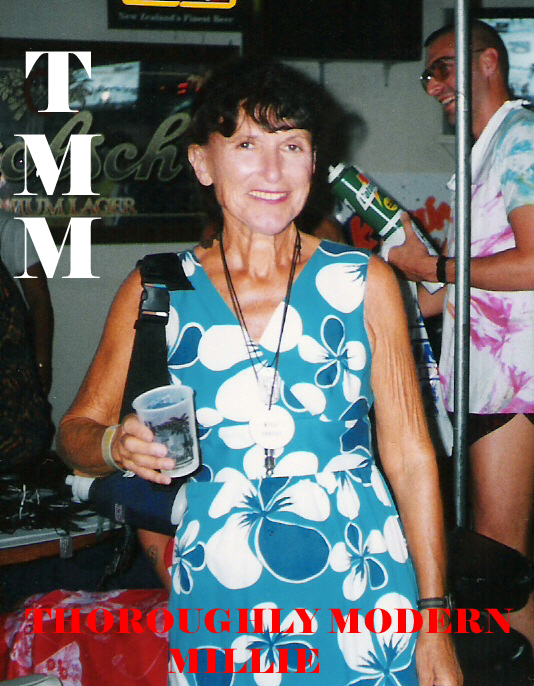 View/Comment - Thoroughly Modern Millie - Millie Bloombaum - departed: 2000 Thoroughly Modern Millie, aka TMM, aka Millie Vanilli b. Sept 23 1929 d. 2000 LAH3, LBH3 TMM was a world traveller - there wasn't hardly anypllace she hadn't been. She was at the Inagural Hash of LBH3 on Jan 6, 1985. She is remembered for her very sharp wit and for her cute little habit of carrying those little airline bottles of liquor in her fanny pack on Hash Runs! She served as GM for LAH3, who had a memorial run in her honor. She never wasted a single day - even when the cancer took over body. She hashed with LBH3 two weeks before passing. TMM is mourned by Hashers all around the world.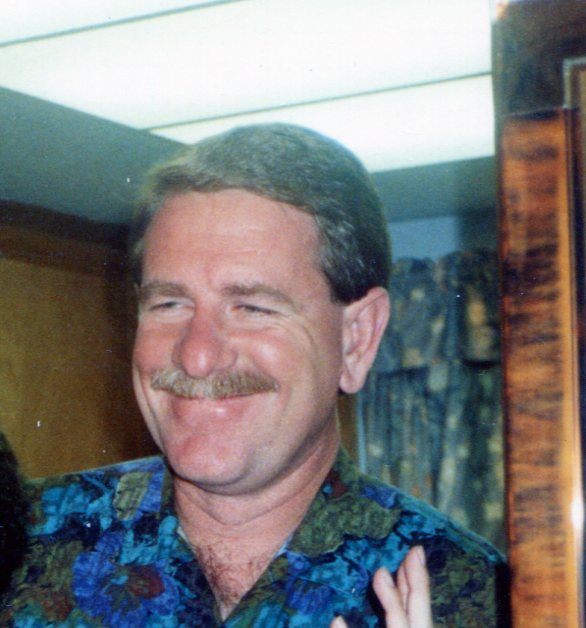 View/Comment - Yeast Infection - Dale Gates - departed: 2000 OCH3 Best known in local Hash lore for being OCH3's long-time Brewmeister, Yeast was a big, friendly guy. Plus, he made his own beer, and it was good! He was immortalized as Mickey "You Make My Liver Quiver" Mantle at OCH3's Betty Ford Rehab Hash No. XII, in 1998. We lost him on New Year's Day, following an OCH3 New Year's Eve party. He was married to Tulips, and both she and their daughter Chlamydia still hash with OCH3. His legacy lives on, for Bozo and Suckface inherited his brewing equipment – and they're now making really good beer for the Hash!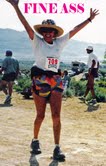 View/Comment - Fine Ass - Susie Lasoya Feinstein - departed: 2006-06-10 LAH3, LBH3, FHH3 Fine Ass was Darth Vader's wife. She was a pretty, popular, and very busy runner. She also ran with Foothill H3 and LAH3, and had many long-distance runs to her credit. After a long bout with cancer we lost her at a young age of 51. There is an award named in her honor at the Catalina 50-miler--her last long distance run.

1 comment added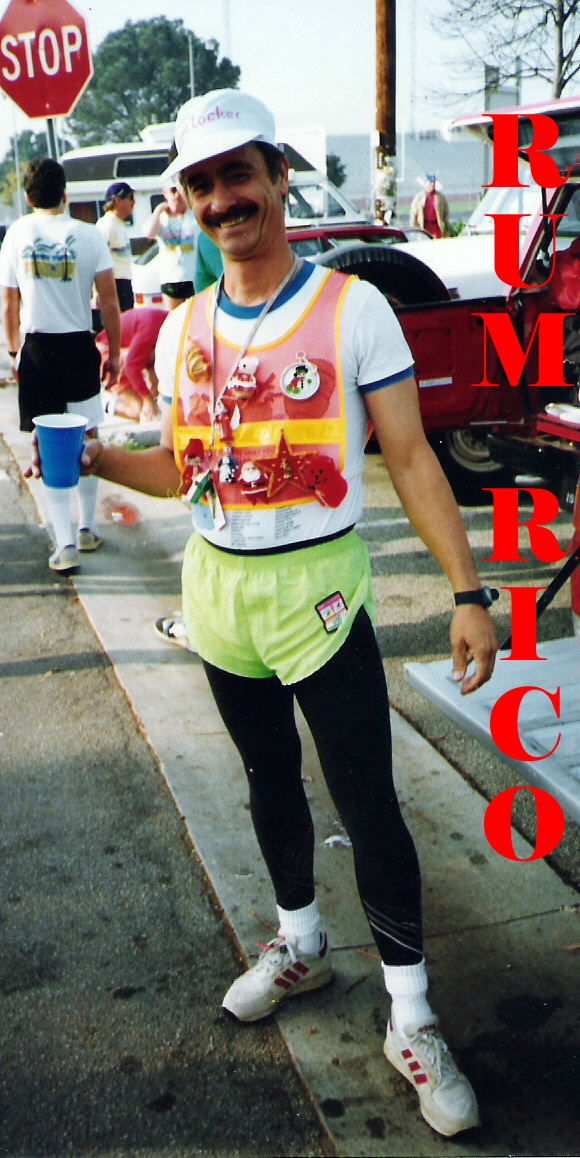 View/Comment - Rum Rico - Luis Jorgensen - departed: 2001 Wiry and energetic, RUM RICO loved to hash. He always had a smile and hug for everyone. He started hashing out of a running club in the Beach Cities--Manhattan, Hermosa and Redondo. He was known for being a very meticulous hare (we could certainly use more like him!). He spoke with an accent - sort of a cross between Desi Arnez and Cesar Romero. Along with his legacy, he also left us his daughter - CAMEL TOE HO.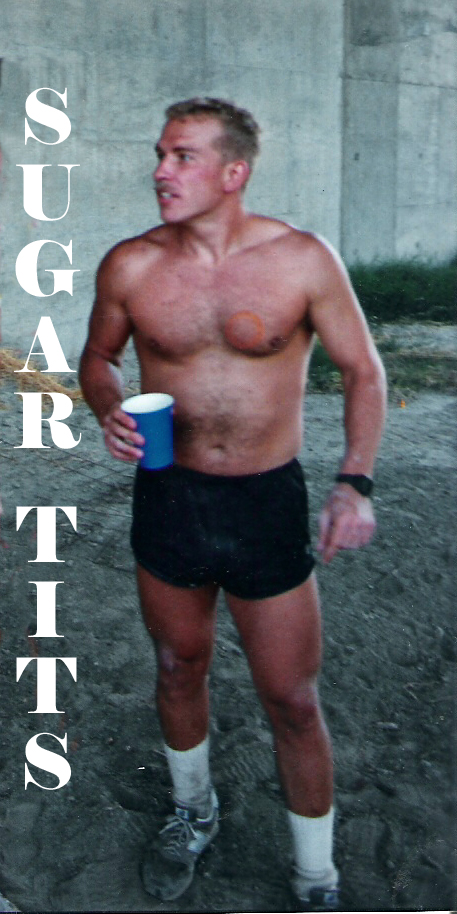 View/Comment - Sugar Tits - Kurt Franks - departed: 1996-08-17 Sugar Tits (OCH3, LBH3) was a strong man of boundless energy and generosity. He did not fit the stereotype of the macho Marine Sargeant, because he was always laughing and so upbeat – but he was tough as nails, and was often absent from the Hash when there was trouble elsewhere in the world. The only time he ever needed backup (Alouette and Wild Bill) was the night he proposed to Bottoms Up! The day that Alouette was moving, he gave us all a demonstration of his strength. One of the moving trucks was so full there was no room for a Lazyboy recliner, so he lowered the tailgate, sat on it, and held the recliner in his lap for the 3-mile drive! Then, he humped a refrigerator – unassisted – up a flight of stairs and into the new apartment!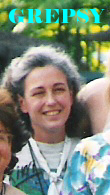 View/Comment - Grepsy - Nancy Caudilll - departed: 2002 Run No.43 (10/27/85) was Grepsy's first LBH3 run. She and heer husband Chumley, was introduced to the Hash (and named) by Super Guru. Grepsy in Welsh means farts. Her saying was, "better out then in". She also ran frequently with OCH3, and came on raft trips with LBH3 in the early years. She was a librarian at Cal State Fullerton for 25 years. Today there is a bench in the CSF Arboretum dedicated to her memory.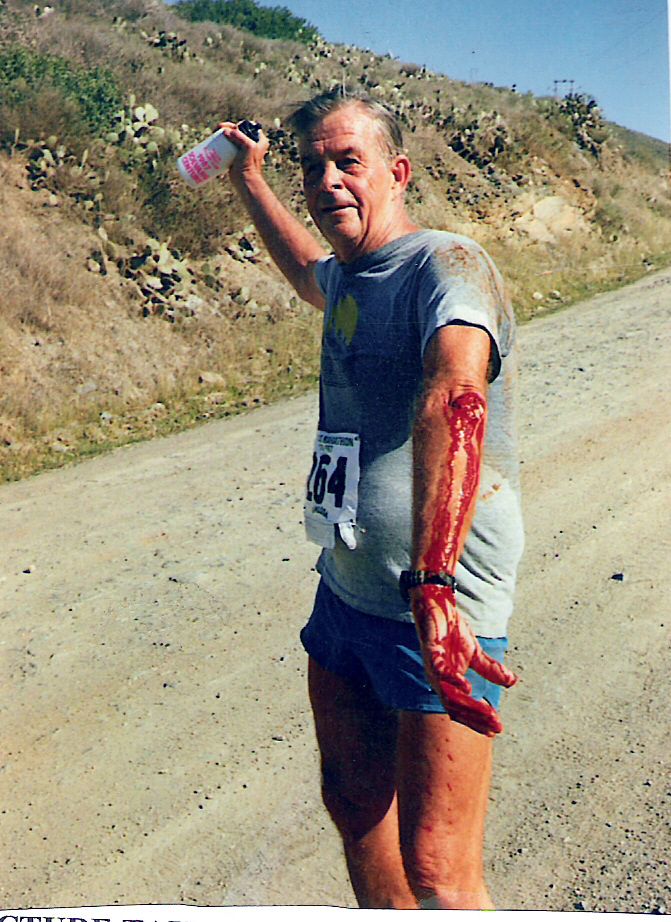 View/Comment - Iron Balls - Floyd Doss - departed: 2003 Iron Balls was on the Inaugural Run of LBH3, 1/6/85. He ran with LBH3 and LAH3, and at 65 years of age, started running triathlons. He successfully completed 7 of them. He also enjoyed "century" bike rides (100-milers). Although he had enormous strength, stamina, and determination, he was also a klutz, and was constantly injuring himself on trail. His health stayed with him into his '80s, but in 2003, we lost a strong, strong hasher.

1 comment added
View/Comment - Blows the Candles - Kristen Leigh Blatchford - departed: 2011-01-09 Her Smile lit up the 10th Analversary, and many trails since. We will miss you, Blows the Candles. Charleston Happy Heretics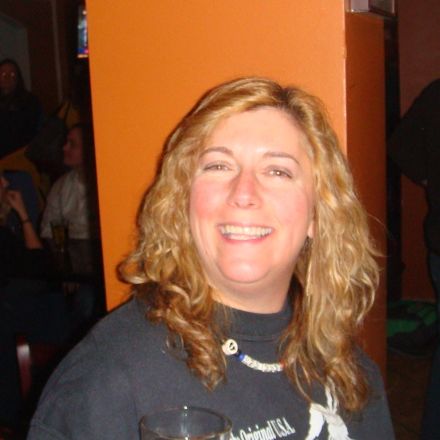 View/Comment - Designer Bush - Nancy West - departed: 2010-05-29 Designer Bush was a GM for the DC Full Moon Hash and is best remembered for her Lingerie Run pre-lubes and pool parties; she also ran with all the DC area hashes, primarily BAH3 and WH4, and traveled as a DC Road Whore

4 comments added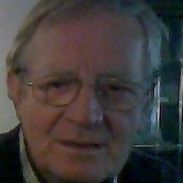 View/Comment - the Wolf - Wolfgang Gust - departed: 2010-04-18 Passed on trail. One of the original Interhash Survivors who attended every world Interhash since they began in 1978.

19 comments added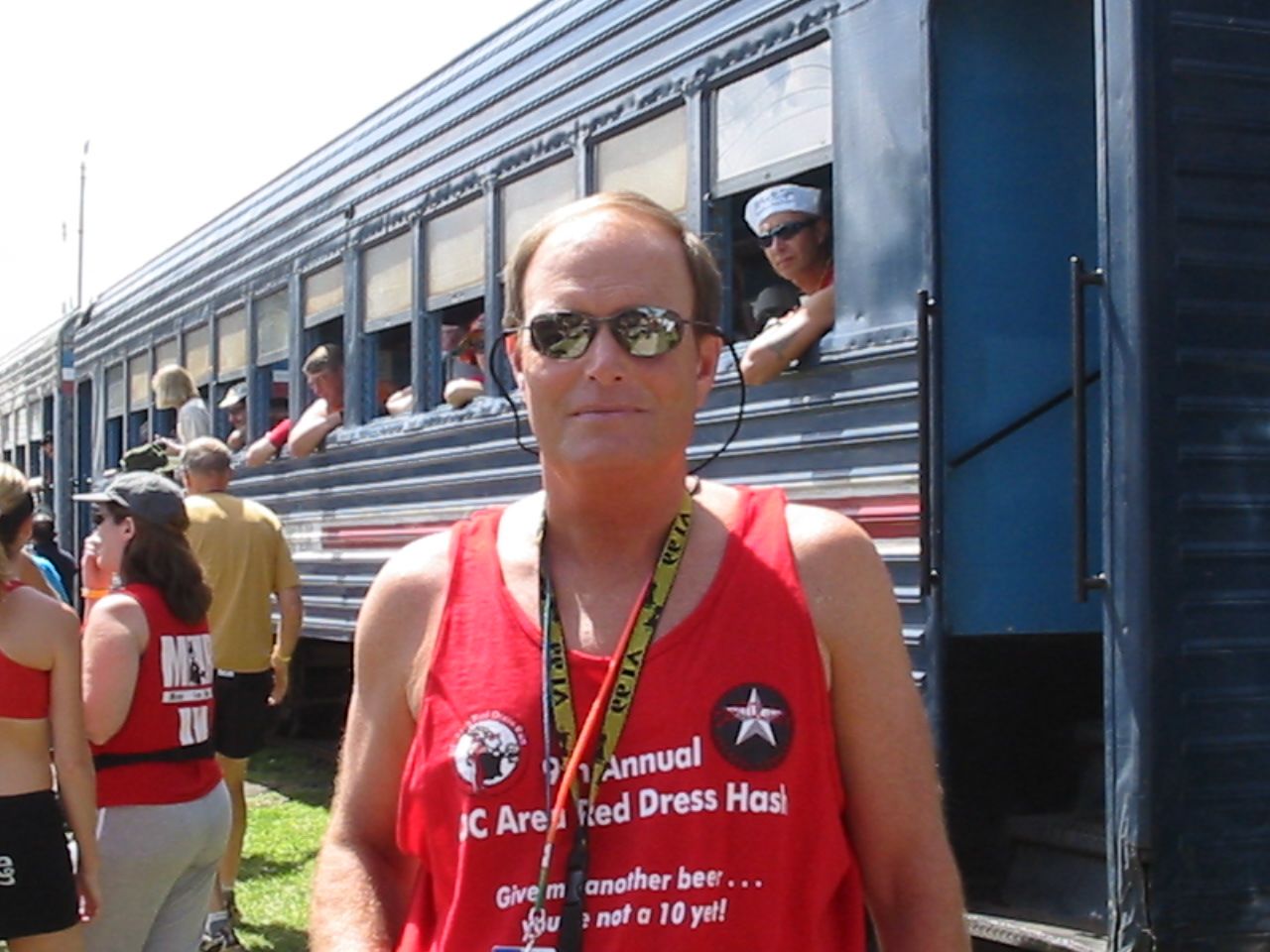 View/Comment - Papoose - Papoose - departed: 2010-03-13 Summit (NJ) H3

6 comments added
View/Comment - Bugs Bunny - Lennox Butler - departed: 2009-09-01 Lennox "Bugs Bunny" Butler – founder member of the Antigua Hash House Harriers (AHHH). In 1991, a human dynamo of energy and a dear friend chose Half Moon Bay as his favourite base. Today we honour and celebrate Bunny's life which sadly drew to a close on 1st September 2009 by holding AHHH Run 486 here on Saturday, 3rd October 2009. Never Forgotten, Always Remembered. ON ON Bunny"
View/Comment - Groper - Bill Goelzer - departed: 2009-06-05 Bill had a long career at Boeing, and accepted adventurous assignments in Iran and Saudi Arabia where he and Shirley adapted to new cultures and where they met new friends, including those they met through the Hash House Harriers running group. This group became a passion for Bill, and he ran all over the world with them. He died at age 72 as a still very active hasher.

1 comment added
View/Comment - Tooth Fairy - Robert F. Smith - departed: 2007-05-22 Tooth Fairy was the kind of person that every wants to have as a friend. When I started Hashing with the El Paso H3, this Hasher comes over to met me and the first thing I see were those teeth of his (this guy really likes his candy). Then I wondered what cruel Hash Name I would end up with. Later I found out he was a pilot and I started thinking "doesn't he make enough to have those bad boys fixed". Later still, I ran into him at CBP where he worked (I was active duty military getting a tour of the facility) and I saw his new teeth...he told me he used fake ones for Hashing. Boy did they look real. I have a deep appreciation for those that serve this great nation. Tooth Fairy flew for the Navy, then as an Air Interdiction Agent with U.S. Customs & Border Protection. He is truly missed by this family, friends, and his Nation. ON-ON! my friend.

1 comment added
View/Comment - TMT - Joe Brown - departed: 2008-11-24 TMT got named by accident in Rocky Point, Mexico, and he fell in love with it all. His home hash was the Huachuca H3 in Sierra Vista, Arizona, but his hashing career was short lived. He passed away unexpectedly while on a hunting trip at the tender age of 38. He\'s now hashing with our good friend, Tooth Fairy.....up there somewhere.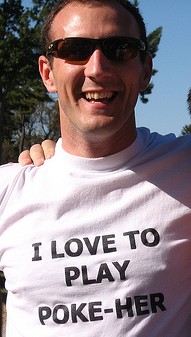 View/Comment - Peter Poke-her - Larry Goodrich - departed: 2008-30-10 Peter Poke-her (31 years) was a highlight of the Horse's Ass Hash House Harriers in Lexington, Kentucky. He was famous for his impromptu pull-up checks, ka-kaw shout outs, bringer of hot virgin women, pierced nipples, Wild Turkey handshakes, cheeky t-shirts, rock hard abs, and his love for PBR. His wide grin and ability to make everyone laugh will be missed.

3 comments added
View/Comment - Pudknocker - Craig Anton Puz - departed: 2008-12-21 websites: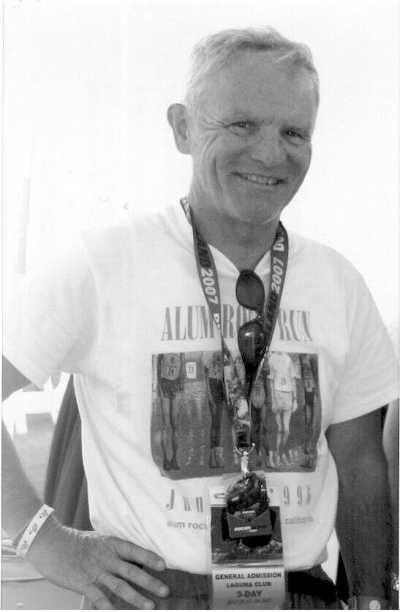 View/Comment - Zippity - Mike Flint - departed: 2008-10-06 Mr. Flint was born Aug. 19, 1938 in Santa Barbara, Calif, died Oct. 06, 2008 in Tucson AZ. He graduated from Santa Ynez High school and San Jose State University. He was a retired Senior Master Sergeant in the United States Air Force, with service in Berlin during the Cold War and in the Gulf War. He was an avid trail runner and enjoyed attending runs and events as a member of the Hash House Harriers, Monterey Bay, Havelina\'s and many more kennels. His other passions included a lifelong love of racing and riding motorcycles,(Hence the name Zippity) especially his cherished Ducati ST2 and Monster; and driving and working on cars, including his mother's one-owner 1964½ Ford Mustang convertible. He was an enthusiastic fan of Americana music and enjoyed comedy. He also loved the outdoors, especially the flora and fauna of the Sonoran Desert, the Monterey Bay area, and the Hawaiian Islands.
View/Comment - Browneye - Dave Ives - departed: 2007-01-10 After a military career that saw him reach the rank of Lieutenant Colonel, Browneye went into development work. He became a senior member of the Asian Hashing community, running with istinction in Borneo, Colombo, Jakarta and Dili, East Timor and serving as a member of the Goa InterHash committee. David will always be linked with Indonesia, where he was co-founder of TGIF H3. While in Indonesia his son, Duncan, was involved in a serious car accident. It was largely due to his fathers energy and love that Duncan made as much of a recover as he did. Browneye had a love for beer, whisky, cigars and sport and was always willing to give his time to help new hares set trails. David Ives died in January 2007 after a short illness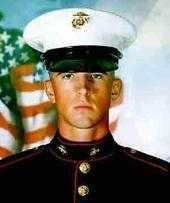 View/Comment - Snatchatory Date - Mark Smykowski - departed: 2006-06-06 Killed by roadside IED in Iraq.

1 comment added

View/Comment - ZiPpY - Charles "" Baumerich - departed: 2003-01-29 "Never Leave the Camp", Pike's Peak H3, Colorado obit 1
View/Comment - Dynamite - Charlie "Dynamite" Chandran - departed: 2002-10-25 Charlie well known KL Hasher with KL Mother Hash, died in a tragic road accident in Kuala Lumpur. MC of IH1998 and co-MC in Goa, IH2002. link 1
View/Comment - Adrian - Adrian Hromiak - departed: 1994-08-01 Founder: Cairo H3. previous Hasher with KL mother hash. story link: Ukrainian gifts

View/Comment - KGB - Robert Craft - departed: 2002-06-19 Orlando H3

3 comments added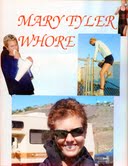 View/Comment - MaryTylerWhore - Heather "" Stevens - departed: 2006-06-20 MaryTylerWhore was born 07 May '68 and died 20 June '06 after a long, courageous battle with Pancreatic Cancer. LBH3 is proud to have a living, growing memorial at El Dorado Park and Golf Course. Long Beach H3 plants a memorial tree for all hashers that run with or are affiliated with LBH3.

View/Comment - Kawky Whoreurrrrr - Paul Warren - departed: 2006-11-21 Calgary H3, Memorial page: http://onon.org/asm/kawky/

View/Comment - Ball Bander - Tracy Easter - departed: 2006-11-19 Tracy was a Puerto Rico Hash House Harrier of the highest caliber. He passed of a heart attack at age 38
View/Comment - Rubber Maiden - Scott Wheeler - departed: 2008-01-01 The Summit Hash House Harriers SH3 is saddened by the news that Scott "Rubber Maiden" Wheeler recently passed away after a two year struggle with a debilitating disease. Scott was a former Summit HHH Grand Master and an integral part of the Summit hashing experience for many years.

1 comment added

View/Comment - "Dawg-Ma" - Ruth Hayes - departed: 2009-03-08 Ruth "Dawg-Ma" Hayes passed away suddenly on March 8, 2008. She was very active in both Emerald Coast H3 as the hash cash/ OnSec and also hashed with Siete Cerveza H3. Both hashes are located in Ft Walton Beach, FL. Dawg-Ma started hashing in 1997 and she is survived by her daughters Tina "Pic of the Litter" Hayes & Anastasia "Grand Opening" Hayes-Joyner.

1 comment added

View/Comment - Add a Dick to Me - Leslie Anne Ebert - departed: 2001-11-09 White House H3

View/Comment - Magic - Tim Hughes - departed: 1998-01-24 Bangkok H3. The well known and well loved *Magic*, creator of the World Hash Handbook. obit: http://www.kanzelmeyer.com/hash/HI/obit.html

1 comment added
View/Comment - Smiley - Ibrahim Ibrahim - departed: 2002-05-01 over 400 hashes with Cairo Hash

2 comments added
View/Comment - Killer - Tim Watt - departed: 1998-12-25 Killer died in motorcycle accident Christmas time in South Africa.

1 comment added